Hall'Em In Fishin' brings you our SPECIAL EDITION Christmas –  "Florida Fishing Report"… Sponsored in part by C&B Custom Jigs and Coastal Angler Magazine, Fort Myers… featuring our team of Fishing Captains and Contributors from all over the Sunshine State including our Guides and Captains: Jack Carlson, Andrew Stansell, Alex Dolinski, Neil Eisner Debbie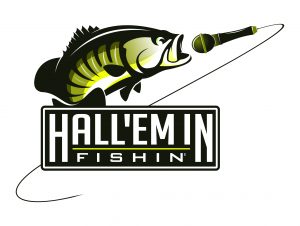 Hanson and Domenik Hixon.
Our professional guides will share their holiday stories and Christmas memories in this "Special Edition"  episode! Hall'Em In Fishin' Host, Captain Scott Hall, will take you across the State of Florida for some exciting holiday cheer brought to you by C&B Custom Jigs!  NEW AFFILIATE DISCOUNT(Just for our listeners you can click HERE for a link to receive a 10% discount on your order from their web site)
In this episode host Captain Scott changes it up by asking our great team of guides to share their favorite holiday story with our listeners! We want to than each and every one of our listeners who make our programming a success and we wish you a wonderful holiday season!
Tune in and enjoy this exciting new episode and as always don't forget to subscribe to our variety of shows by clicking the links on our home page, like us on Facebook @hallaroundtownradio and follow us on Instagram and Twitter @hallaroundtown. (there are clickable links on our home page also) See you on the water!!
Podcast: Play in new window | Download (Duration: 33:07 — 43.3MB) | Embed
Subscribe: Apple Podcasts | Google Podcasts | Stitcher | Email | TuneIn | RSS