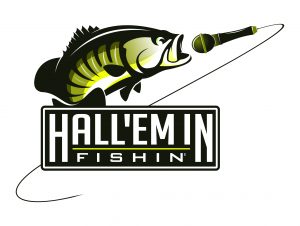 Hall'Em In Fishin' is proud to bring you our 2018 Series of the "Florida Fishing Report" brought to you by our friends at C&B Custom Jigs! In our first episode of 2018 the Hall'Em In Fishin' team of expert fishing Captains and Guides will bring you the best fishing tips along with some invaluable angling advice for the beginner up to the seasoned individual.
We start with Captain Alex Dolinski of Spot On Charters in Fort Myers Beach for some advice on water temperature decline. Captain Alex also talks about some recent near-shore King Mackerel experiences while the cold fronts roll in. We then move on to Captain Andrew Stansell of Low Impact Charters in Titusville. He will share his tales of "Monster" Red Fish in the Ponce Inlet and some Red Snapper Fishing about 10 miles off the eastern shore of north Florida. Captain Jack Carlson of Two Conchs Charters in Marathon joins us next with some African Pompano action. The bite is on in the Keys with Mutton and mangrove Snapper at the top of the list!  Jack also shares some information regarding the Fishing Camps and Seminars he is hosting January 19-21 and March 2-4! Next we talk to Captain Neil Eisner from Fort Myers Beach and he brings you some "cold water tactics" targeting Sheepshead and Sea Trout. Neil is also an expert in jig fishing and talks about his exclusive use of our sponsors C&B Custom Jigs. In our final segment today we bring you Debbie Hanson of SheFishes2 who has had a busy few weeks to share with our listeners. Debbie will talk freshwater fishing, the Solar / Lunar Calendar and will tell you about the Saltwater Sportsman Magazine Seminar where she shared the stage with many widely known professional anglers such as George Poveromo and more! Debbie along with Author and Fly Fishing Expert Joe Mahler will also be speaking on Wednesday, January 10th to the Charlotte Harbor Fly Fishing Club.
Tune in and enjoy this exciting new episode and as always don't forget to subscribe to our variety of shows by clicking the links on our home page, like us on Facebook @hallaroundtownradio and follow us on Instagram and Twitter @hallaroundtown. (there are clickable links on our home page also) See you on the water!!
Podcast: Play in new window | Download (Duration: 35:12 — 45.7MB) | Embed
Subscribe: Apple Podcasts | Google Podcasts | Stitcher | Email | TuneIn | RSS