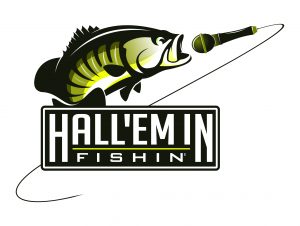 Hall'Em In Fishin' is proud to bring you our bi-weekly series featuring our host Captain Scott Hall; the "Florida Fishing Report" brought to you by our friends at C&B Custom Jigs and Coastal Angler Magazine Fort Myers! In this episode our Hall'Em In Fishin' team of expert fishing Captains and Guides will bring you the best fishing tips along with some invaluable angling advice for the beginner up to the seasoned individual.
We start with our coverage with Captain Alex Dolinski of Spot on Charters who will provide some great dialogue about his recent weather experiences along with some insights on the effect that tides, fronts and heat have on the fishing in Florida. He goes on to talk about a banner day of Snook and Trout fishing ahead of one of the weather fronts! Captain Alex has fished the waters of Estero Bay and the Gulf of Mexico for over 30 years and is considered a local expert in backcountry and near shore fishing.
Next we feature coverage of the mid-island Fort Myers Beach and Estero Bay area bringing Captain Neil Eisner to the show! Capt. Neil has some tips about his recent Snook, Redfish and shark experiences along with a discussion about matching the bait with the hatch. Neil also mentions his new location at Snook Bight Marina on Fort Myers Beach!
Captain Jack Carlson of Two Conchs Charters joins the show for look at his recent trips that had a great Mahi and Grouper bite. Captain Jack also discussed using squid for the deep grouper drop along with his fleet of boats and expert captains that will make fishing memories for life!
Next we feature fishin' the freshwater with Travis Palmer of "Ditch Fishing 101" who fills us in on some great success in fishing for Peacock Bass in Southern Florida Region and the Glades. Travis is a native Floridian and provides some important tips for safety around some of the regions predatory snakes and gators. If you plan to fish the wetlands or uplands of the state this is a segment you won't want to miss!
Captain Alex returns to the show for a second time and brings some great insight into Waterfront Dining as well in our segment on Florida Eateries. In this weeks episode he features the Island Fish Company and the Sunset Grill both on Marathon Key. Captain Alex will run you through his appetizer, lunch and dinner favorites at the great waterfront locations.
Tune in and enjoy this exciting new episode and as always don't forget to subscribe to our variety of shows by clicking the links on our home page, like us on Facebook and follow us on Instagram, Twitter and YouTube. (there are clickable links on our home page also) If you would like to inquire about a fishing charter with any of our team of contributing Captains all you have to do is click on their link in the sponsor area of our home page also! We bring you Hall'Em In Fishin' each week on www.hallaroundtownradio.com – See you on the water!!
Podcast: Play in new window | Download (Duration: 38:16 — 51.4MB) | Embed
Subscribe: Apple Podcasts | Google Podcasts | Stitcher | Email | TuneIn | RSS