Success with Cecelia – Taking Charge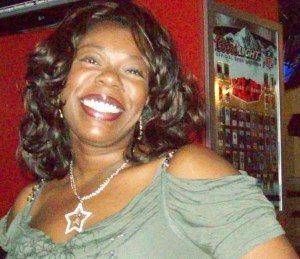 Cecelia Morris has been involved with network marketing for over 15 years. In 2003 she incorporated herself as a business under the name of Taking Charge Inc. because she wanted to "take charge" of her own life instead of being a cog in the wheel of the corporate machine. Cecelia has tried and failed at many self employment opportunities such as being a landlord, flipping houses, running a commercial cleaning business, engineering consulting; and yes network marketing to name few.
In 2008 when the United States economy declined she knew she had to get serious about creating an income and lifestyle from home. That's when she found a MLM company that offers the products, integrity, philanthropy, and compensation plan that met her goals and needs. With each network marketing opportunity she pursued, she always struggled with a way to consistently generate leads and create automation in business. Basically "I didn't know how to build a team to do what my up line said do – Get 3, then help them get 3…blah, blah, blah. It just wasn't working for me" Cecilia said.
She then discovered the "Attraction Marketing Formula". A simple eBook that changed her life! What she realized early on is that while the information in this eBook is valuable and life changing, she needed someplace to go for training, support and guidance to make the information in it's pages work for her business. Elite Marketing Pro and their team of coaching, copywriting, trafficking and marketing professionals offers all that and MORE!
Cecelia's mission is to help you create the success you desire by being your guide, coach, mentor and friend. Ultimately she wants help you to Take Charge of your own life! you can find Cecelia on her web page @ Success with Cecelia on Facebook by clicking HERE and a host of other social platforms available through her web page!
Thanks for listening and as always you can drop us an email info@hallaraoundtownradio.com to have your business featured on one of our "Info-Casts" of subscribe to all of our programming at Hallaroundtownradio.com.
Podcast: Play in new window | Download (Duration: 16:49 — 21.6MB) | Embed
Subscribe: Apple Podcasts | Google Podcasts | Stitcher | Email | TuneIn | RSS