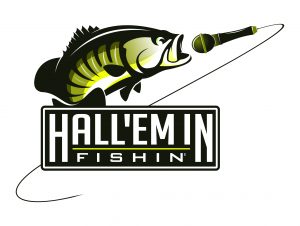 Hall'Em In Fishin' is proud to bring you our bi-weekly series; the "Florida Fishing Report" brought to you by our friends at C&B Custom Jigs and Coastal Angler Magazine Fort Myers! In this episode our Hall'Em In Fishin' team of expert fishing Captains will bring you the best fishing tips along with some invaluable angling advice for the beginner up to the seasoned individual.
We start with Captain Alex Dolinski from Fort Myers Beach and he brings you some "cool weather" fishing tips for targeting Sheepshead, Black Drum and Pompano. Captain Andrew Stansell of Low Impact Charters in Titusville, Florida joins us next and takes you inland to the fresh water for some exciting Black Crappie fishing (see photos on our Facebook page) . He will share his tales of fishing for these fun freshwater fighters and provide some great ideas for targeting this species in the winter months. We then move way south in todays report to Captain Jack Carlson of Two Conchs Charters in Marathon Key. Captain Jack says the bite is on the reefs in the Keys today with Yellowtail and Black Grouper being the primary target using jigs and shrimp as bait. He also talks about success with the Mutton Snapper in about 200′ of water. Listen as we also congratulate Captain Jack on the new addition to his family, a baby girl!  We bounce back up to Fort Myers Beach and bring Captain Neil Eisner to the show.  Capt. Neil is also an expert in jig fishing and talks about his exclusive use of our friends at C&B Custom Jigs. Captain Scott even shares a funny story about a large jack getting the best of Captain Neil one day when they were out fishing the back country. Captain Alex Dolinski of Spot On Charters in Fort Myers Beach returns to the microphone next to bring us a new segment to the program and gives you his top picks for Waterfront Dining in southwest Florida! This part of our show will give you some great options to consider from casual to fine dining on the water. Todays menu serves up Pinchers Crab Shack @Tarpon Point and Doc Fords, Fort Myers Beach! We finish up the show featuring Travis Palmer of Ditch Fishing 101 for a look at angling in the freshwater canals and streams of southwest Florida. Travis shares his expertise and talks several native and non native species.
Tune in and enjoy this exciting new episode and as always don't forget to subscribe to our variety of shows by clicking the links on our home page, like us on Facebook and follow us on Instagram, Twitter and YouTube. (there are clickable links on our home page also) If you would like to inquire about a fishing charter with any of our team of Captains all you have to do is click on their link in the sponsor area of our home page also! We bring you Hall'Em In Fishin' each week on www.hallaroundtownradio.com – See you on the water!!
Podcast: Play in new window | Download (Duration: 38:14 — 53.0MB) | Embed
Subscribe: Apple Podcasts | Google Podcasts | Stitcher | Email | TuneIn | RSS