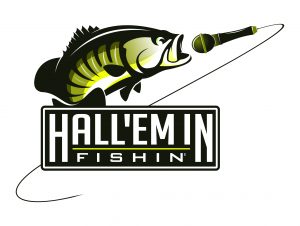 Hall'Em In Fishin' is proud to bring you our bi-weekly series; the "Florida Fishing Report" brought to you by our friends at C&B Custom Jigs and Coastal Angler Magazine Fort Myers! In this episode our Hall'Em In Fishin' team of expert fishing Captains and Guides will bring you the best fishing tips along with some invaluable angling advice for the beginner up to the seasoned individual.
We start with our coverage of the mid Estero Bay area and bring Captain Neil Eisner to the show! Capt. Neil brings some discussion about his recent Snook and Redfish experiences along with a little near-shore Tarpon action in the Fort Myers Beach area! Captain Neil also fills us in on his trip next week to search for Bonefish in Grand Cayman!
Captain Alex is next up with his report from the backwaters and near shore region of Fort Myers Beach and Bonitia Springs. Alex talks Kingfish,Tarpon, Sea Trout and more mentioning bait types and tidal impacts on the fishing.
Next segment, we jump across the state to Captain Andrew Stansell of Low Impact Charters who will provide some great dialogue about his recent catch of a 34 inch, 7 pound "Gator Trout". (pics on our Facebook page) Andrew is also an avid conservationist and provides a quick 2-minute lesson on how to safely catch and release fish to sustain our fisheries for years to come.
Captain Jack Carlson of Two Conchs Charters joins the show for look at his recent trips that had a great Mahi and Yellow Jack bite. Captain Jack also discussed his upcoming "Bull and Cow" Dolphin (Mahi) Tourney in Marathon that will have over 100 boats!
In our next segment we head for the freshwater with Travis Palmer of "Ditch Fishing 101" who fills us in on some great success in fishing a unique fishing tournament that targets invasive species. There are over 22 species of invasive fish in Southwest Florida and the Glades and over 500 in the entire state. Listen as Travis tells you how he participated in this scientific study based fishing tourney.
Rounding out the program in his second week with us, our latest new member of our Hall'Em In Fishin' Team from Pensacola, Florida, Captain Matt Miller of Soulwater Charters 850. Captain Matt provides a little info on off-shore Grouper and Vermillion Snapper and about targeting top-water "Bull" Redfish of the 40 to 50 inch variety. We want to welcome Captain Matt to our expert family of guides who contribute to the program
Tune in and enjoy this exciting new episode and as always don't forget to subscribe to our variety of shows by clicking the links on our home page, like us on Facebook and follow us on Instagram, Twitter and YouTube. (there are clickable links on our home page also) If you would like to inquire about a fishing charter with any of our team of contributing Captains all you have to do is click on their link in the sponsor area of our home page also! We bring you Hall'Em In Fishin' each week on www.hallaroundtownradio.com – See you on the water!!
Podcast: Play in new window | Download (Duration: 36:08 — 47.9MB) | Embed
Subscribe: Apple Podcasts | Google Podcasts | Stitcher | Email | TuneIn | RSS