OUR FISHING TEAM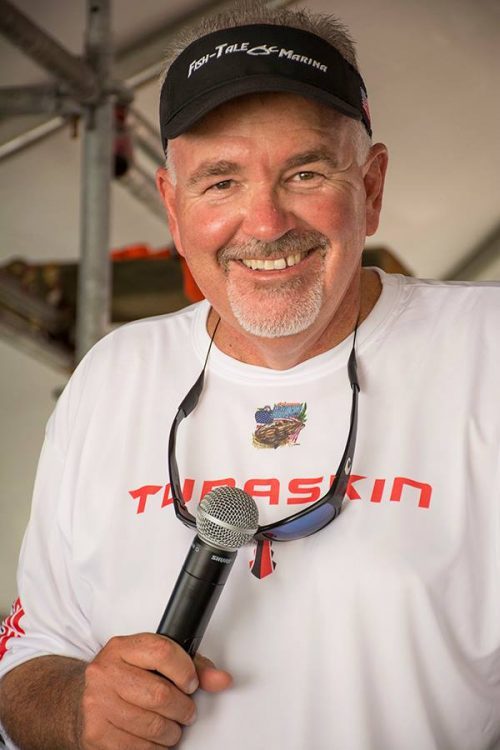 Captain Scott Hall
Radio Host / Program Director
Captain Scott has many years of DJ, Emcee and Radio Hosting to his credit. Scott is a retired Fire Chief from the Dayton, Ohio area with 35 years of experience in Public Safety and Administration. During his tenure in the fire service, Scott was honored to be part of a National DHS/FEMA Urban Search and Rescue Task Force that traveled to many national disasters such as the World Trade Center and Hurricane Katrina. Scott currently is enjoying his role as Program Director for Hall Around Town Radio an internet based host to a variety of exciting and informative podcasts! From the minute you meet him you will know why Captain Scott chose this line of work in his retirement. His passion for music, the outdoors, water, wildlife and fishing, combined with his talent as a radio host is the perfect mix to produce our exciting "story telling" content! Additionally, Scott is a Certified US Coast Guard Master Captain and is a graduate of the Florida Master Naturalist Program.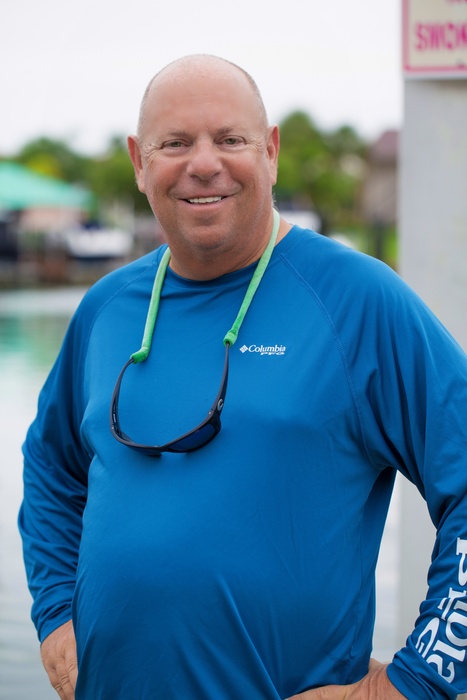 Captain Neil Eisner
Fishing Guide / "Hall'Em In Fishin" Co-Host
Captain Neil of Fishing the Flats Charters has over 40 years of fishing experience. He has fished from the south shore of Long Island to the fresh waters of Lake Erie and now makes the back country of Estero Bay his home. Whether a beginner or expert, a youngster or senior, he will ensure you have an experience that will not be forgotten. He works with all ages and skill levels, taking particular delight in that indescribable moment of a new angler's first catch! Captain Neil specializes in catching trout, snook, sheepshead, mangrove snapper, and redfish in Estero Bay.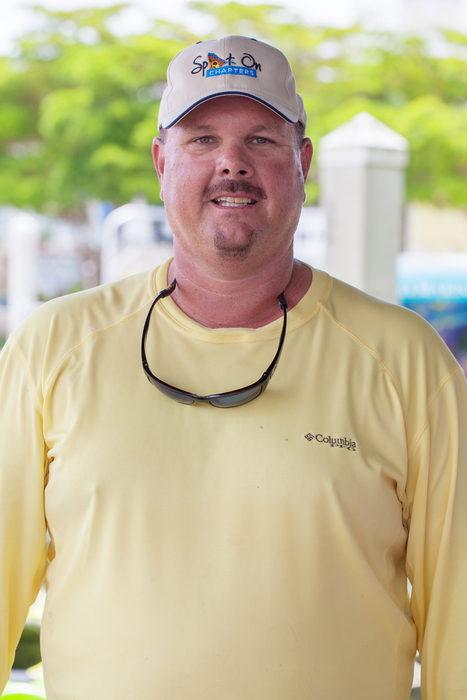 Captain Alex Dolinski
Fishing Guide / "Hall'Em In Fishin" Co-Host
Captain Alex of Spot on Charters has been in the boating industry since 1983. He can accommodate both spin and fly anglers from experienced to novice. While on your charter, you will use quality rods, reels, and tackle and a combination of live bait and artificial lures. He has over 30 years of experience in boat rigging, handling and set-up, bottom fishing, trolling, and destination trips to places such as the Florida Keys & Bahamas. Whether you are an experienced or novice angler Captain Alex has the expertise and local knowledge to put you on fish and guide you to a great day of fishing in Southwest Florida.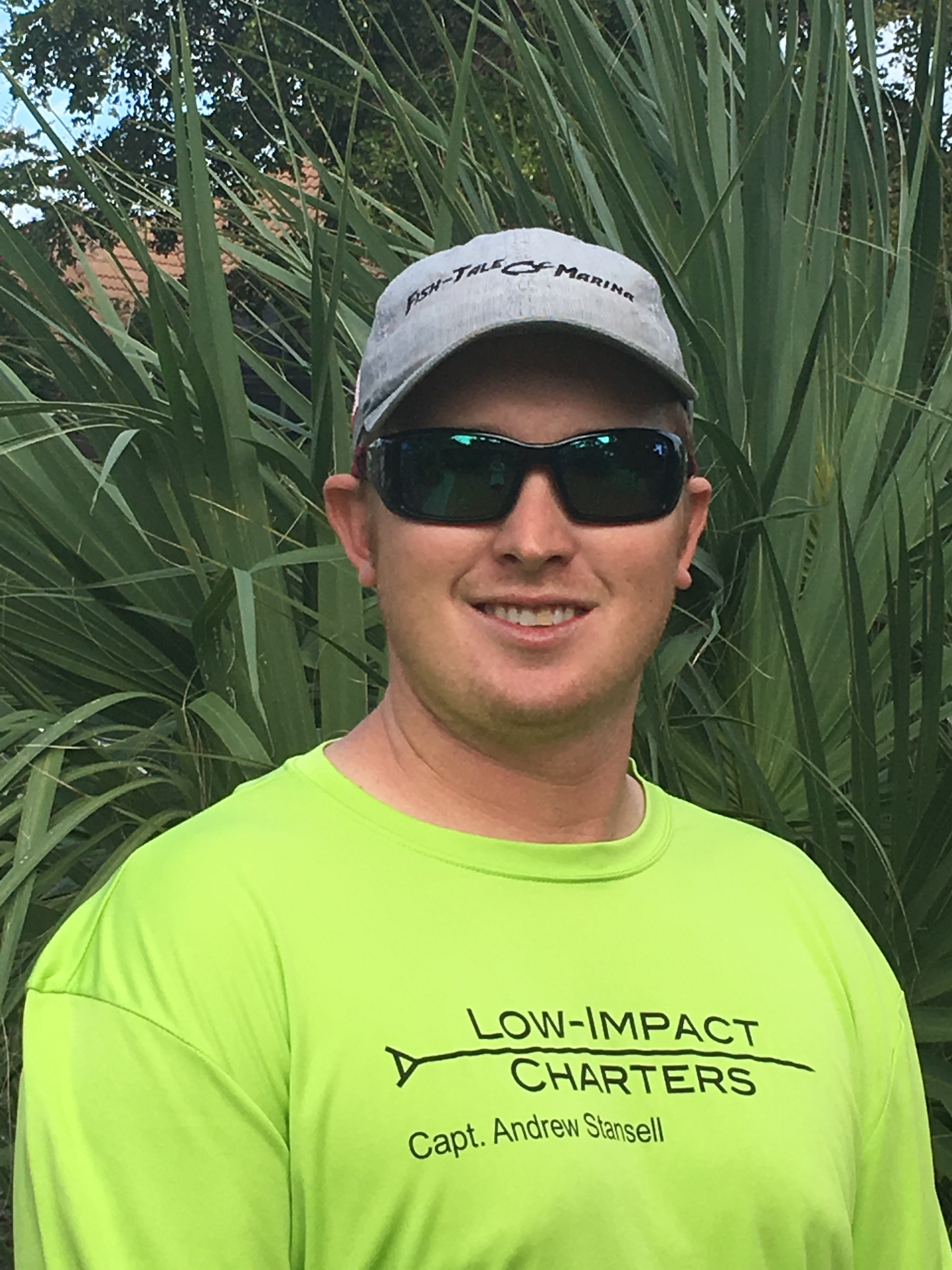 Captain Andrew Stansell
"Florida Fishing Report" Contributing Fishing Guide
Captain Andrew Stansell of Low Impact Charters was born and raised in Florida and has been fishing its inshore waters for over 20 years. He is a shallow water specialist who has the knowledge and the tools to put anglers of all experience levels on quality game fish in mere inches of water. Captain Andrew's 18ft custom flats boat can bring you to areas that are inaccessible to most, offering a unique perspective that few ever experience. Whether if its your a first time on the water or you're an experienced fly angler, Captain Andrew of Low Impact Charters will guide you on a trip to remember.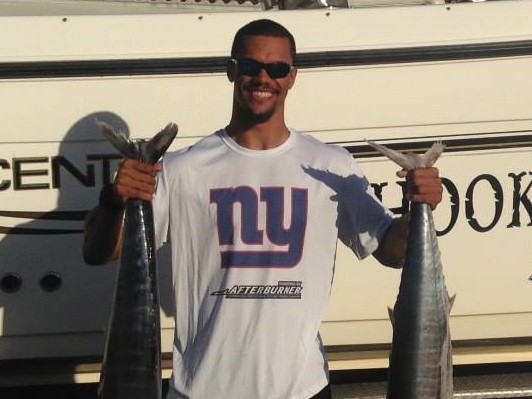 Captain Domenik Hixon
"Florida Fishing Report" Contributing Fishing Guide
Captain Hixon has been fishing in Pensacola FL since he was 11 years old off of the locally known 3 mile bridge where he caught his first amber jack.  After being in the NFL for 9 Years and winning 2 SuperBowls, Captain Hixon has kept his competitiveness going, with fishing!  The time and effort he puts into fishing, is just like when Captain Hixon was preparing for a game on sundays! His charter service "Super Bowl Charters" can take care of all your fishing needs in the Pensacola Fl. area!  When he's not spending time out on the water, he's spending time with his son Lorenzo. Not to mention getting his parents out fishing and hanging out on the beach.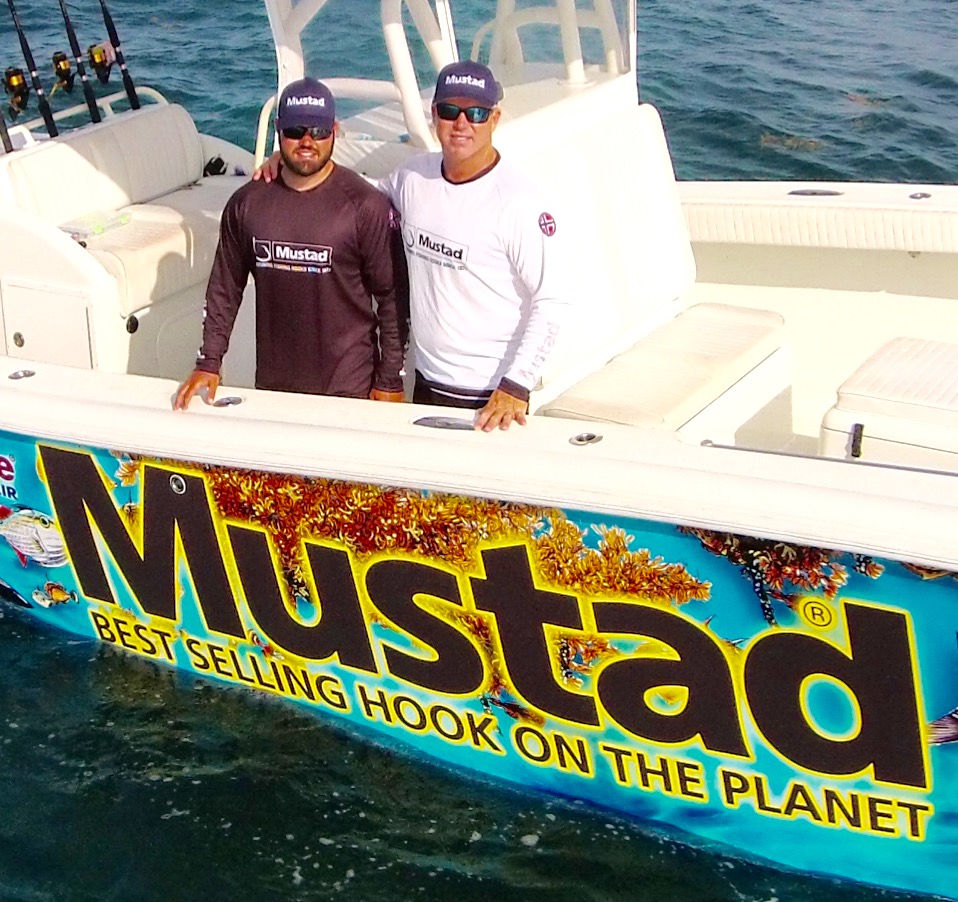 Captain Jack and Austin Carlson
"Florida Fishing Report" Contributing Fishing Guide
Second generation fishing guide, Capt. Jack Carlson of Two Conchs Sportfishing (18 Years of being a Professional Keys Fishing Guide) and his son, a third generation Keys Fishing Guide, Capt. Austin Carlson in Marathon, Florida Keys. They provide Florida Keys fishing charters at affordable rates and arrange multi-day fishing and lodging packages. Aboard their open fisherman boats with twin engines, Two Conchs Sportfishing can get you there fast so you have optimum fishing time. Having been born and raised fishing in the Florida Keys, Capt. Jack has followed in the footsteps of his father, a 20 year Keys fishing charter guide in Marathon, Florida. Now Capt. Austin is doing the same as his father did and is continuing on in the family business. They will provide you with a quality Fishing Charter every time!! Fish with them once and we promise you will be back to fish with Two Conchs every time you come back and visit the Florida Keys.