Meet Melissa Mickelson on "Backstage Hall Pass"
Meet recording artist Melissa Mickelson of "B
oring", Oregon. Raised as an Air Force brat, Melissa developed her love for country music moving from base to base across Oklahoma and Texas. Her quirky, lovable personality along with her unique blend of country and blues has garnered her a growing and engaged fan base which has led to hundreds of shows played across the Pacific Northwest since 2014. This year, Melissa is honored to be sharing the stage with Joe Nichols, Trent Harmon, Bailey Bryan, Runaway June and Ned LeDoux.
"Melissa brought a feisty, down home and energetic personality to the Backstage Pass interview studio, and we really enjoyed getting to hear her back story and learn about her roots and love for  country music ," said show host Scott Hall. "You need to get connected to this rising star and support her music on social media," he went on to say.
In this 35 minute interview Melissa shares her background, memories, family music influences and what its like to go from "singing to your hairbrush" to appearing in front of thousands. You can find Melissa Mickelson on her web page @melissamickelson.net and just about every social media platform like Facebook @melissamicklesonband or follow her on Instagram by finding her in our followers by clicking the Instagram link on our home page. She mentions in the show her love for Snapchat and Twitter also!  Take a listen to her fun loving interview and tell us what you think in our comments section of the post!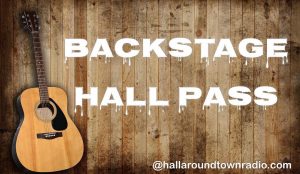 Podcast: Play in new window | Download (Duration: 37:42 — 45.2MB) | Embed
Subscribe: Android | Email | Google Podcasts | RSS