Hall'Em In Fishin' Episode 7 Brings You The Bi-Weekly Florida Fishing Report!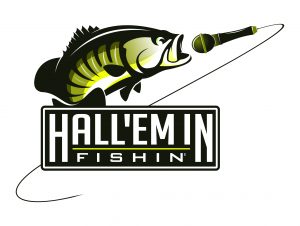 Hall'Em In Fishin' is proud to bring you our bi-weekly series; the "Florida Fishing Report" brought to you by our friends at C&B Custom Jigs and Coastal Angler Magazine Fort Myers! In this episode our Hall'Em In Fishin' team of expert fishing Captains will bring you the best fishing tips along with some invaluable angling advice for the beginner up to the seasoned individual.
We start with our coverage of the Fort Myers Beach area and bring Captain Alex Dolinski from Fort Myers Beach to the show as he tells us about the Trout, Black Drum and Sheepshead bite in Estero Bay! Alex has some great tips and tricks to share with you about spring fishing as well! Captain Neil Eisner is next to the show. Capt. Neil is also an expert in jig fishing and talks about his exclusive use of our friends at C&B Custom Jigs. He goes on to tell us about choosing the best sunglass lens for the types of weather conditions!  We continue with  We jump across the state to Captain Andrew Stansell of Low Impact Charters who will provide some great insight into fishing for Pompano, Trout and other species and share his recent experience as he traveled to Boca Grande!
Captain Alex Dolinski of Spot On Charters in Fort Myers Beach returns to the microphone next to bring us a great new segment to the program and gives you his top picks for Waterfront Dining in southwest Florida! This part of our show will give you some great options to consider from casual to fine dining on the water. Todays menu serves up the fare at Woody's Waterside in St. James City and Bonita Bills Waterfront located on historical San Carlos Island, Fort Myers Beach!
Captain Jack Carlson of Two Conchs Charters joins the show next talking about his all new tower on the 39′ Yellowfin that was damaged during Hurricane Irma. Captain Jack also shares his recent off shore experiences in the beautiful Florida Keys!  Lastly in a show twist, we go all the way to Grand Cayman to talk with Captain Mark Combs about the recent "Burger King Big Fish" Classic Fishing Tournament. Captain mark shares stories about Wahoo, Blue Marlin and Tuna!
Tune in and enjoy this exciting new episode and as always don't forget to subscribe to our variety of shows by clicking the links on our home page, like us on Facebook and follow us on Instagram, Twitter and YouTube. (there are clickable links on our home page also) If you would like to inquire about a fishing charter with any of our team of Captains all you have to do is click on their link in the sponsor area of our home page also! We bring you Hall'Em In Fishin' each week on www.hallaroundtownradio.com – See you on the water!!
Podcast: Play in new window | Download (Duration: 38:03 — 54.1MB) | Embed
Subscribe: Apple Podcasts | Google Podcasts | Stitcher | Email | TuneIn | RSS