Hall'Em In Fishin' Takes You To ICAST with Debbie Hanson of Shefishes2 and more!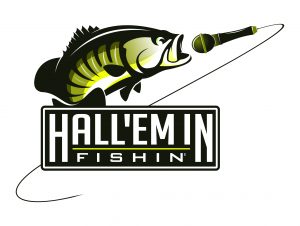 In this episode Hall'Em In Fishin' host Captain Scott joins award winning outdoor writer and women's sport-fishing advocate, Debbie Hanson for a look inside the International Convention of Allied Sportfishing Trades better known as ICAST. Debbie will share her insiders view on new products, trends and her commitment to gaining more female participation in the sport of fishing. We also feature an interview with Chuck Stecz of C&B Custom Jigs who is the sponsor of our Hall'Em In Fishin'  Florida Fishing Report. Chuck will talk about how he founded his business and walk you through his incredible website where you can order over a trillion jig combinations. (yes we said a trillion…the choices are endless) Captain Scott will also bring you some great info on one of his favorite fishing tournaments the Grouper Grapple. He will be joined by Sue Sommer, the wife of the late Coach Jeff Sommer of Estero High School and they will discuss the positive impact that he had on hundreds of young people and adults. Brian Peachey, the founder of the Grouper Grapple Offshore Fishing Tournament was an all-star athlete who ran cross country and track for Coach Sommer from 1989-1993. Along with his fellow athletes, Coach Sommer pushed them to be their best taking them to the State meet where they were Runner up in 1991 and State Champions in 1992. Peachey was recognized as All Southwest Florida Cross Country Runner of the year during his time with Coach at Estero HS and has stayed close with Coach Sommer and his family throughout the years. This year the Grouper Grapple will raise money for two charities, the Freedom Alliance and the Jeff Sommer Memorial Scholarship Fund.
Take a listen and as always remember to subscribe to all of our programming on hallaroundtownradio.com by clicking one of the links on our home page. You cal also follow us on Facebook, Instagram and Twitter by visiting the links on the front page as well. Thanks for listening everyone and tight lines!
Podcast: Play in new window | Download (Duration: 40:00 — 53.1MB) | Embed
Subscribe: Android | Email | Google Podcasts | RSS