Hall'Em In Fishin' brings you our bi-weekly "Florida Fishing Report" with interviews from Professional Fishing Guides
Hall'Em In Fishin' brings you our bi-weekly "Florida Fi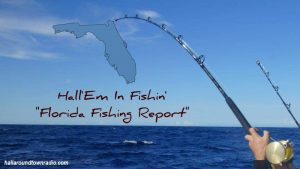 shing Report"… Sponsored in part by C&B Custom Jigs… featuring our team of Fishing Captains from all over the Sunshine State including Captains: Jack Carlson, Alex Dolinski, Neil Eisner, Domenik Hixon and Andrew Stansell.  Our professional guides will share their tips about bait, tackle and what species are "eating" in their region.
Join Hall'Em In Fishin' Host, Caprtain Scott Hall, as he takes you across the State of Florida for some exciting fishing talk and tricks of the trade brought to you by C&B Custom Jigs!  As an added bonus you will notice we are continually adding regions and captains to our report. This week we welcome two new team members: Captain Jack Carlson of Two Conchs Sport-fishing in Marathon and Captain Domenik Hixon of Superbowl Charters in Pensacola.
Meet the New Guys!
Captain Jack follows in his father's footsteps as a second generation Florida Keys Fishing Guide. In fact, the entire Carlson family has been fishing these waters since 1973. A professional guide for 20 years, Capt. Jack has guided top anglers to several IGFA World Records and currently holds one himself. Whether you're a seasoned angler or casting out your first line, rest assured you are in good hands aboard the Two Conchs. We are proud to have "Two Conchs" Captain Jack and his son as our Florida Keys connection on the show.
Hall'Em In Fishin'  also welcomes Captain Domenik Hixon to our "Florida Fishing Reports "Team! Captain Hixon has been fishing in Pensacola FL since he was 11 years old off of the locally known 3 mile bridge where he caught his first amber jack. After being in the NFL for 9 Years and winning 2 Super Bowls, Captain Hixon has kept his competitiveness going, with fishing! The time and effort he puts into fishing, is just like when Captain Hixon was preparing for a game on Sundays! His charter service "Super Bowl Fishing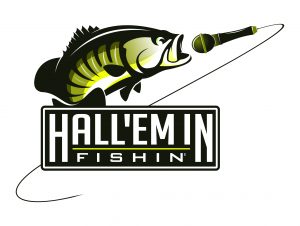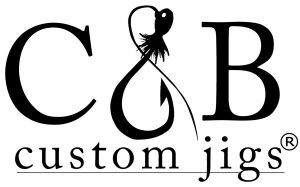 " is well known in the Pensacola area and we are so pleased to have him on board as our Panhandle contributor!
Take a listen to some great fishing talk and make sure "Like" us on Facebook, follow us on Instagram and Twitter and most of all, subscribe to all of our podcasts by clicking your link of choice on the front page of our web site @ hallaroundtownradio.com. Thanks for listening everyone!!
Podcast: Play in new window | Download (Duration: 39:14 — 49.6MB) | Embed
Subscribe: Apple Podcasts | Android | Email | Google Podcasts | Stitcher | TuneIn | RSS