Episode 1 "Property Talk with Steve" – Hall Around Town Radio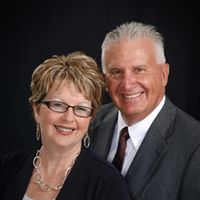 "Property Talk with Steve" takes you inside the real estate industry. Providing a simplistic yet in depth approach to the most up to date trends and tips for home buyers and sellers.  Join Steve Culham of The Culham Group – Henkle Schueler Realtors as he discusses and educates on a variety of real estate topics, and also shares some great insight on services available to those who might be thinking of buying or selling their home. . Get the talk on real estate here at Hall Around Town Radio by listening to "Property Talk" with Steve.
In this episode Steve will discuss "Real Estate Industry Trends in 2018" along with a bit of a background on his certifications and the services provided by The Culham Group. Listen to his insight on where the Real Estate Market is headed for this year, how realtors measure "the market", strategies for selling your home, considerations for buyers and a host of other services available to you by The Culham Group.
Tune in and enjoy this exciting new program we are proud to bring you! As always don't forget to subscribe to our variety of podcasts by clicking the links on our home page, like us on Facebook and follow us on Instagram, Twitter and YouTube. (there are clickable links on our home page also) Thanks for listening to "Property Talk with Steve"
Podcast: Play in new window | Download (Duration: 16:00 — 20.6MB) | Embed
Subscribe: Android | Email | Google Podcasts | RSS