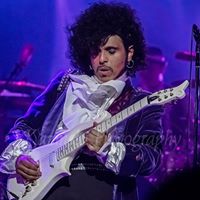 In this insider episode of "Backstage Hall Pass" your host Scott Hall takes you to the "sound check" for the Prince Experience at JD Legends in Franklin, Ohio. We open the show with interviews "Backstage" featuring Velvet Crush Unplugged (David Garwood, lead singer of Velvet Crush, a popular party band in Dayton, Ohio, joins with talented guitarist/vocalist, Dave Hurley and vocalist, Dana Honerlaw to offer acoustic music (two acoustic guitars) with three part harmonies) and J Frost 5 (It all started in 2014 through a mutual friend, "Straight Outta Dayton, OH", this dynamic duo came to be known as J Frost 5! Jamie Cress and Shawn Frost on Drums set out to Rock the world through the love of music.) both were opening acts for the Prince Tribute Show at JD Legends on Saturday, September 16th 2017.
We then brig you some quick comments from Gabriel Sanchez who fronts the country's most dynamic Prince Tribute Band, THE PRINCE EXPERIENCE.  Playing all of the greatest hits from the Purple One himself, THE PRINCE EXPERIENCE has been packing dance floors and setting stages on fire for over fifteen years. Since 2002 Gabriel Sanchez has been portraying Prince in his critically acclaimed show The Prince Experience. What started off as a small local theatre production of Purple Rain, has expanded into what has become a night of unbelievable entertainment, that keeps anyone who has seen it, talking long after the last encore is played.
In this episode, Scott walks you behind the curtain of this incredible (takes you back to 1984) theatrical show and also brings you Wasfi and Skip from JD Legends to share some info about their fall concert line up and much more! Concert tickets for all their shows are available at the JD Legends box office by calling (937)  746-4950!  Listen to this exciting episode that takes you back to the 80s and the time where Prince ruled the radios and dance clubs! You can subscribe to our podcasts by clicking on the links on our homepage and please don't forget to like us on Facebook and Follow us on Instagram and Twitter! (click the links on the front page as well)  Thanks for listening!!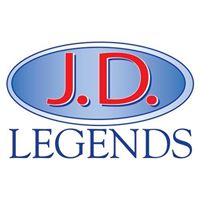 Podcast: Play in new window | Download (Duration: 24:32 — 24.8MB) | Embed
Subscribe: Apple Podcasts | Android | Email | Google Podcasts | Stitcher | TuneIn | RSS